LATE FALL CLASSES
Nov. 5 - Dec. 20
Monday 9:30 - 10:45am
Yoga Therapeutics
Monday 5:30 - 7:15pm
All level with meditation
Tuesday 9:30 - 10:45
All level with meditation
Thursday 9:00-10:15 am
Yoga Therapeutics
---
RATES
7 week session (7 classes 7 wk)
- $105 / *$95
(you may mix and match days and times)
Unlimited pass 7 weeks
- $168
*Discount - couples (each person)
Single class dropin - $18
Restorative Retreats - $30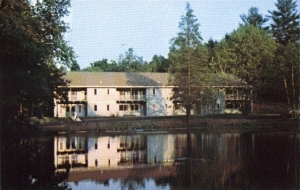 Our classes, workshops and retreats are located at the beautiful Mariawald Renewal Center
1094 Welsh Road, Reading, PA 19607
( Cumru Township )
(1/2 mi. from former Lancaster Avenue studio location)
---



Class Registration Here →
Thank you!
---
---
Description of classes
Yoga Therapy -

a blend of juicy warm up stretches, coordinated with the breath, a bit of core strengthening, and gently held poses, sometimes called yin yoga which targets the connective tissues, such as ligaments and bones, and the joints. Good class for arthritis, fibromyalgia, fatigue, back problems, and mysterious aches and pains. 5 minutes of breathing practices, 10 minutes guided relaxation






All level with Breath & Meditation

-

Focusing on flows of postures, including moon and sun salutations to keep the blood, lymph and prana moving, which will ensure healthy cells, tissues and organs! 10 minutes of guided relaxation, 10 minutes of Breathing practices and 10 min. meditation will be offered to balance the nervous system and help clear the mind. Some experience with postures preferred.
All level with Breath - A good mix of postures to help the body/mind be strong and flexible. Deepen concentration and focus. 5 minutes of specific breathing practices, 10 minutes of guided relaxation



The ABC-s of Yoga - Beginners series

-

Create an excellent foundation for your yoga practice. Learn basic essential poses, breathing techniques and tools that will help you gain the most benefit from this time-tested, evidence-based practice. This is a pre-requisite for the "Building your Home Practice" offered in the late fall session.